The Prescott-Russell Chamber of Commerce is a local business association that represents the interests of local businesses. Our membership consists of over 150 members from the Prescott-Russell region and surrounding areas. We are dedicated to promoting our region's economy by providing a wide range of benefits and networking to our members.
Hey there,
I'm Mark Kelly, and I'd like to personally invite you to join our fantastic team! Our membership is all about bringing together businesses and individuals who share an entrepreneurial spirit, creating a space for networking and building meaningful relationships.
Here at the Prescott Russell Chamber of Commerce, we've crafted various avenues to help our members connect in a more personal way. Think of networking events, hands-on workshops, and insightful seminars, whether they're held in person or virtually via social media platforms. And don't miss out on the unique chances we offer for a closer bond among members – picture golfing days, casual coffee chats, and mentoring programs where seasoned business owners lend their expertise.
With our experienced board of directors at the helm, we're committed to being there for your business every step of the way. No matter what stage you're at, count on us for guidance and unwavering support.
The Prescott-Russell Chamber of Commerce serves the communities of Casselman, The Nation, Russell and surrounding areas to help local businesses grow. The Chamber is dedicated to helping local companies become successful and creating the flourishing economy that develops investment in the communities it serves.
Chamber's Board of Director members
Mark Kelly, Chief Executive Officer of KB Media Corp. has been in the industry of managing clients brands for over 25 years. His experience has allowed him to surround himself with a team of experts to be able to fulfill all the media requirements for his clients. He has worked closely with brands such as Canadian Blood Services, Royal Lepage, Remax, Century 21, NCC, and many more. Mark is a leader that brings the talents of a team together in order to bring the brands of his clients to new levels of visibility.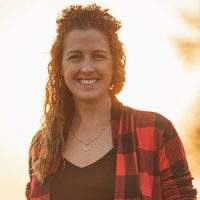 Julie is part of the strategic business development team at Cowan Insurance Group. In her role as a principal consultant, she provides leadership and direction in all aspects of marketing and strategic planning for her clients. Julie implements innovative, cost effective and sustainable solutions for her clients in the province of Ontario, Quebec and the rest of Canada. She has served on the Board of Directors of the Prescott and Russell Chamber of Commerce as President since 2013. Julie is a leader in the business community in the region and recognized as an expert in her professional field of work.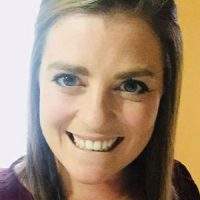 Originally from Limoges, she graduated in social work at La Cité Collégiale. She later discovered a passion for golf and continued her studies in sports administration at Brock University. She has been with Casselview golf club since 2005 and is now director and shareholders of operations.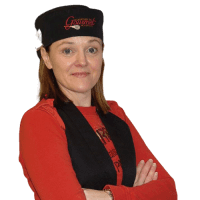 A native of Embrun and born into a family business, Maryse completed her university studies and then began her practice as a chartered accountant in Embrun. She practised for more than fifteen years before deciding to turn to her greatest passion: cooking. She has her healthy bulk shop in Embrun and loves to teach children how to cook. In November 2019, Maryse obtained her designation as a holistic nutritionist.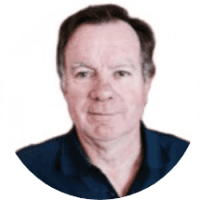 Native of Alfred, Luc owns with his wife, the family business "The Milkmaid Factory", acquired in 1987. The milk transport company was founded in 1959 by his stepfather. Luke is also director on the Board of the Ontario Milk Transport Association since 2013.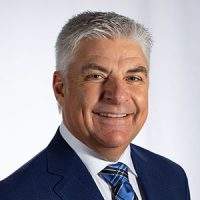 Native of St-Isidore, resident of Casselman since 1994. Self-employed since 1995 as Financial Security Advisor for Freedom 55 Financial, a division of the Canada Life Insurance Company.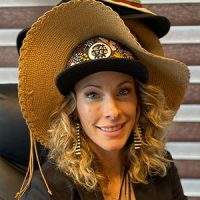 Roxanne is the Vice-President and Co-owner of Bertrand Plumbing & Heating Inc., Oak Tree Energy Inc. and of a Property Management Corporation.  Roxanne is also a Certified Holistic Natural Nutritionist.  Earlier in her career, she worked for the United Counties of Prescott and Russell and occupied the position of Advanced Care Paramedic.
Roxanne has had to demonstrate a great deal of commitment and dedication towards corporate governance and business ethics.  She has been a statement of her business values.
Also, as a good corporate citizen, Roxanne, is innovating in terms of local business alliances with the Chamber of Commerce in order to share her expertise and business knowledge with fellow business owners.
Danika Bourgeois-Desnoyers
Co-owner of Aventures AHOY! Adventures, the family fun centre in the industrial park in Casselman, Professor of Business Administration and Manager of Entrepreneurship & Innovation at Collège La Cité, Danika plays a leadership role in the economic development of Franco-Ontarian communities.She is always on the lookout for new business trends and looking for a new challenge!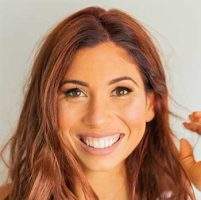 Originally from Rockland and resident of Casselman since 2011, she obtained her diploma in Event Management at Algonquin College. After working for several years in the event and hotel industry and still employed at the Canadian Museum of Nature, she joined Arboris Inc. in 2012, created in 2008 by her husband.